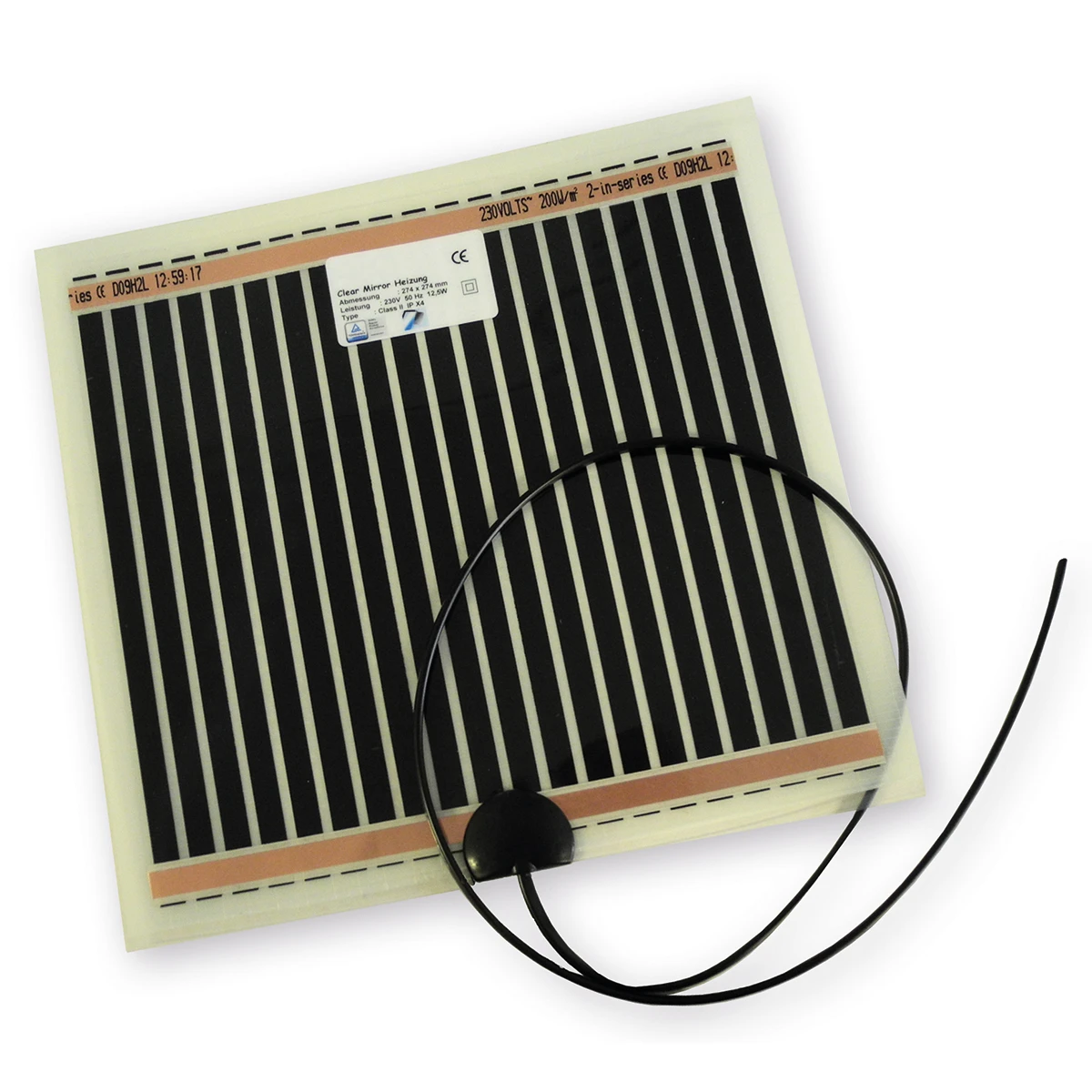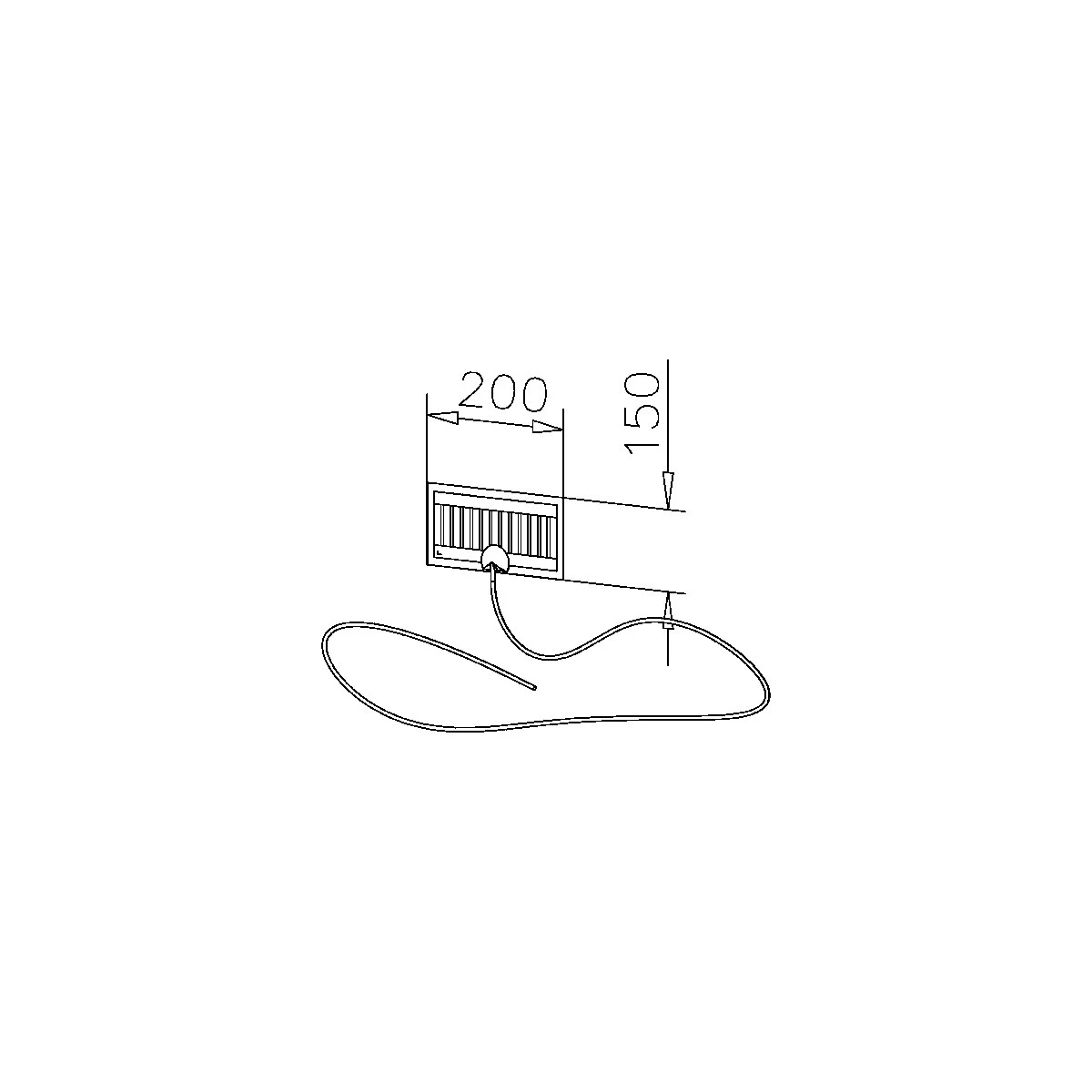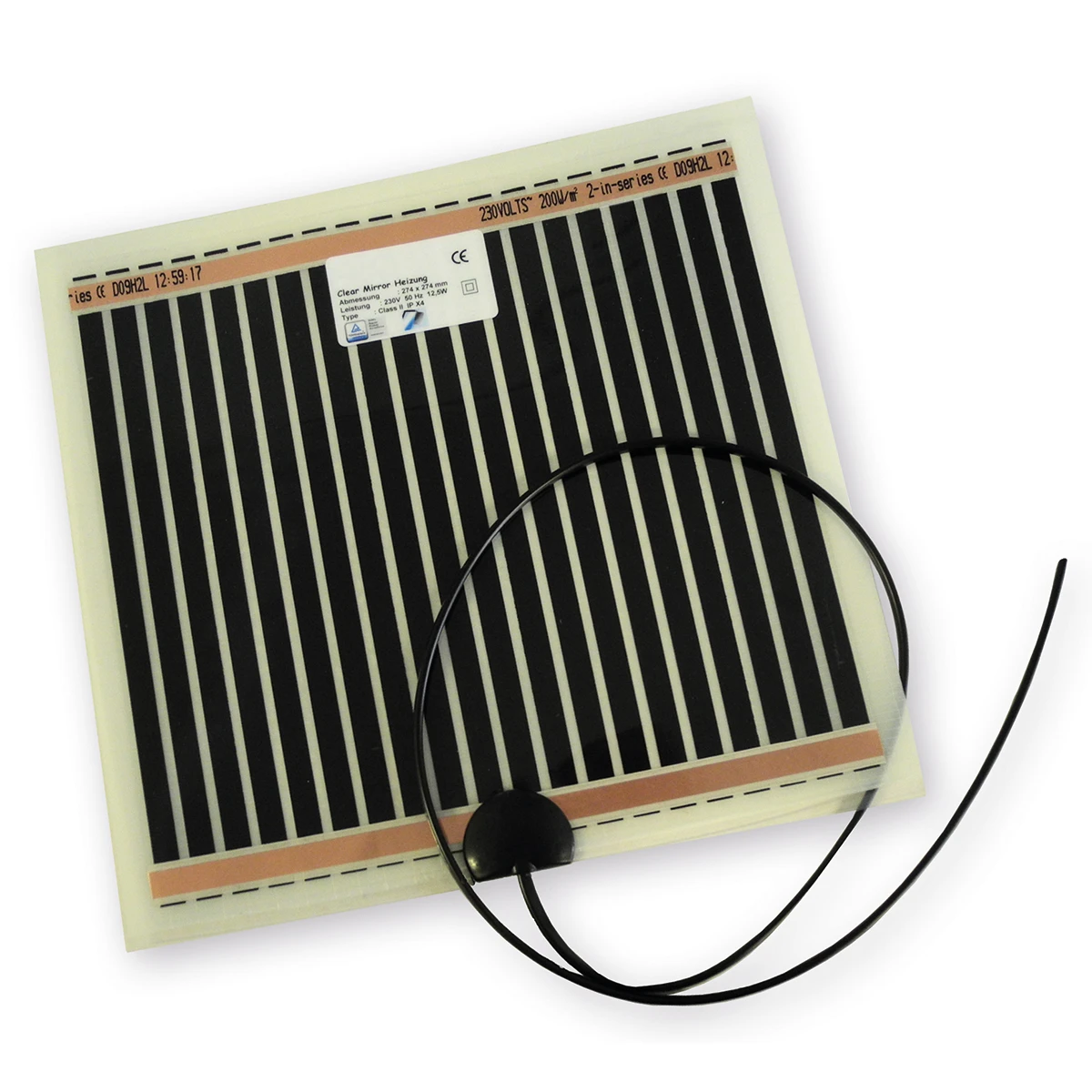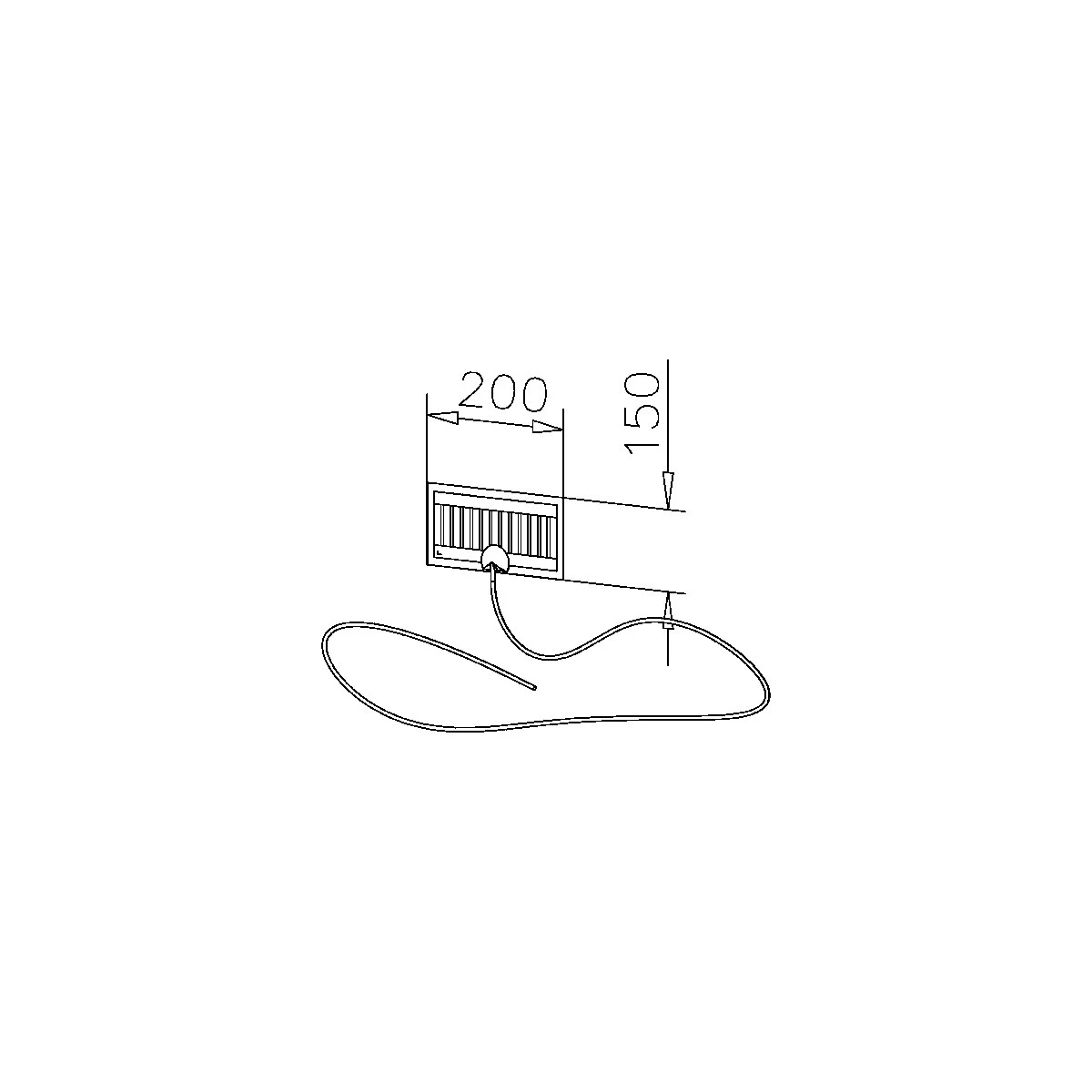 Product number:
7748521520000
| Preview | Product number | Dimensions |
| --- | --- | --- |
Product information "Mirror demisting pad Kjersti"
The mirror heater KJERSTI is simply glued to the Rückside of the mirror. Fine heating wires in the film provide for the heating of the mirror in 3 - 5 min. to 28 °C. Connection is simple to the existing bathroom lighting or über separate switch (not included). Electrical connection should be carried out only by a professional. A transformer is not required. When switched on, the mirror is heated and remains clear. It is T & V and type tested, has the CE mark, and can be connected directly to 220 - 230V. The connection cable is about 1 meter long.
Installation:
The mirror heaters are designed for glass mirrors only. Make sure the mirror is larger in size compared to the drying panel of the mirror. Remove the self-adhesive layer on the Rüback of the mirror heater and mount it directly on the back of the mirror, not allowing the formation of air bubbles or wrinkles. Do not mount the mirror on or near the metal surfaces, such as aluminum, stainless steel, etc. If you fix the mirror on the wall using the adhesive, the adhesive must be applied along the edge of the mirror (minimum free space of 40 mm between the panel and the edge of the mirror). Do not apply adhesive on the drying panel. Do not cut or modify the mirror heater. Wiring shall be done based on IEE – regulations.
Note:
All electrical connections must be carried out by a trained electrician.
Properties "Mirror demisting pad Kjersti"
| | |
| --- | --- |
| Amp: | 0,03 A |
| Dimensions: | 150 x 200 mm |
| Power: | 5,5 watts |
| Voltage: | 230 V |