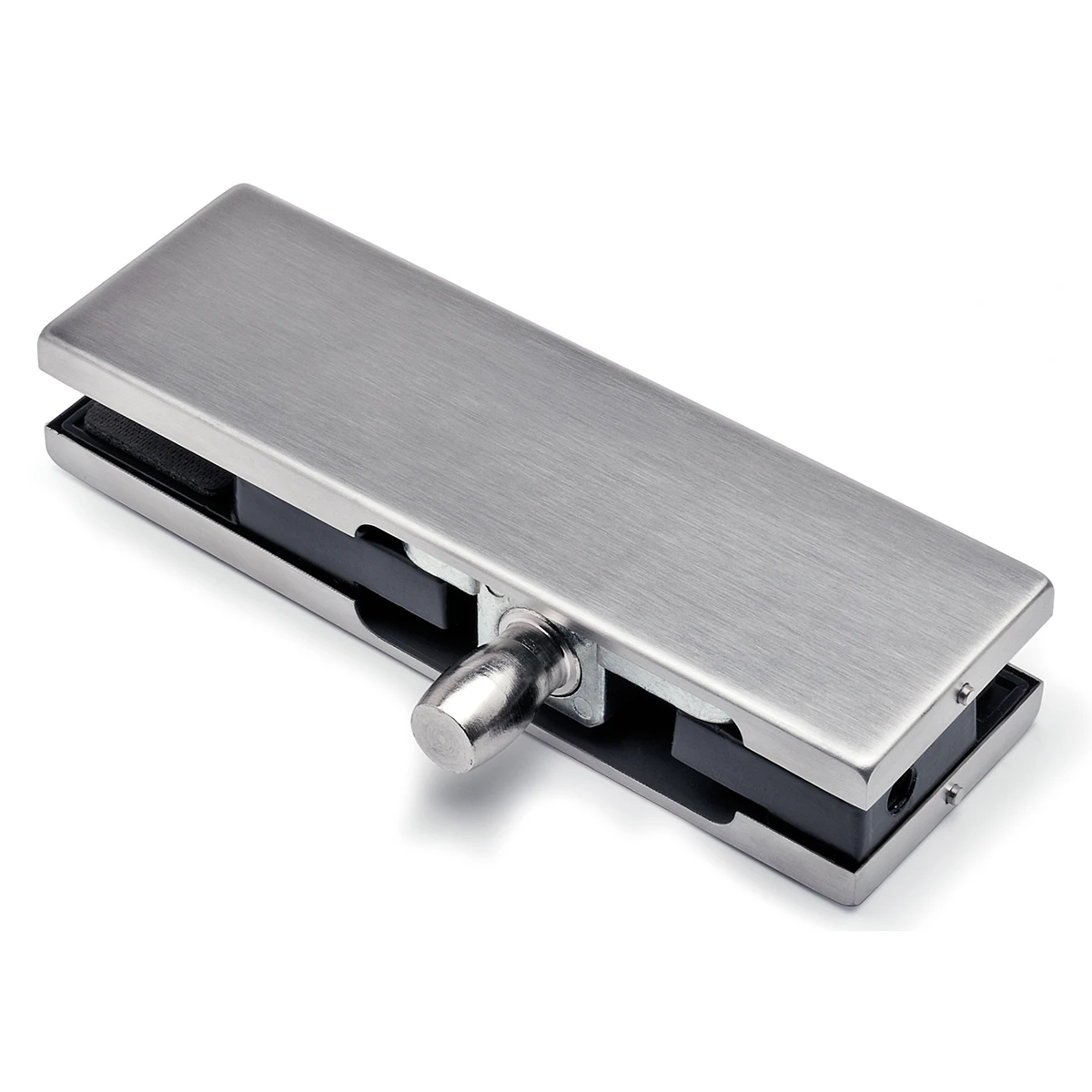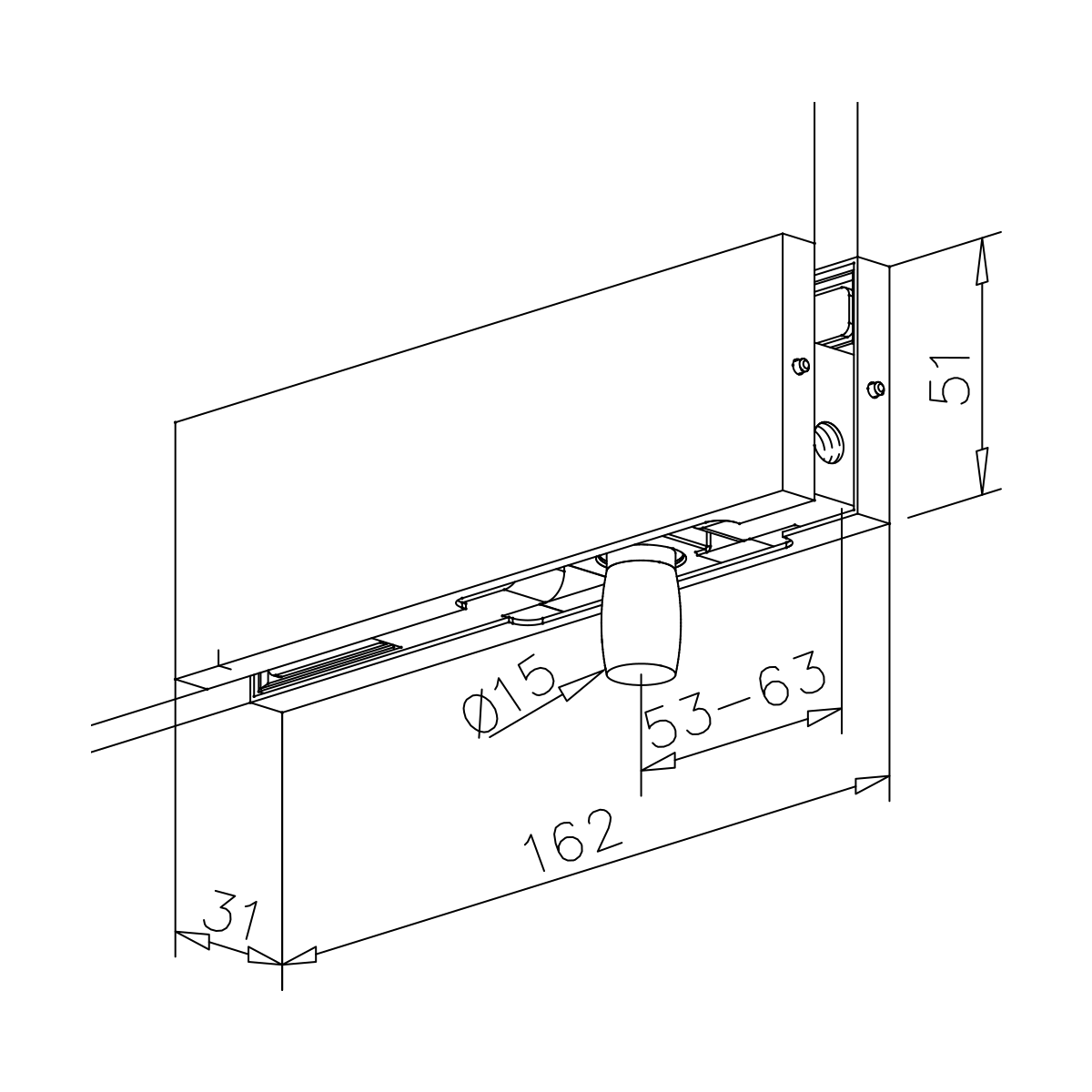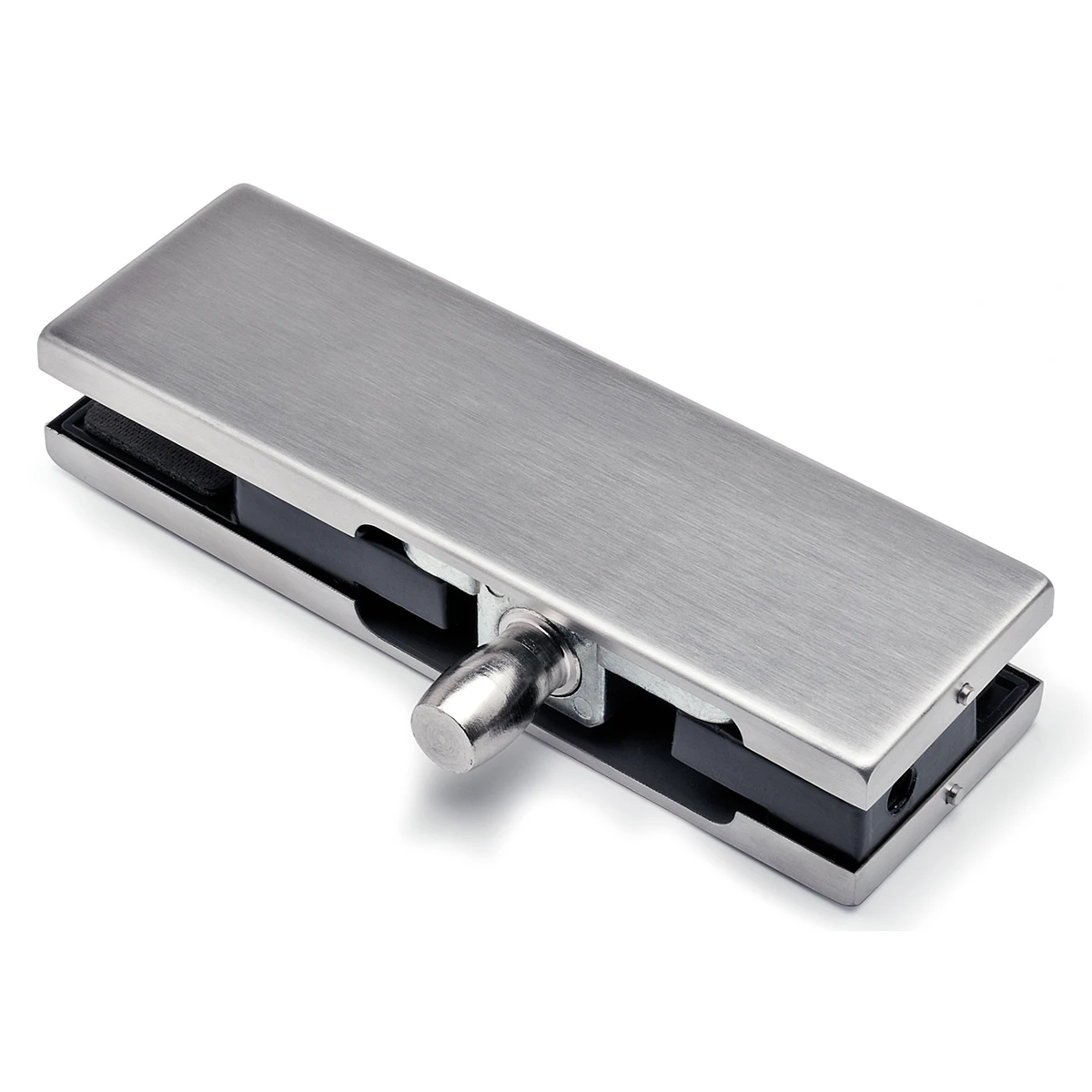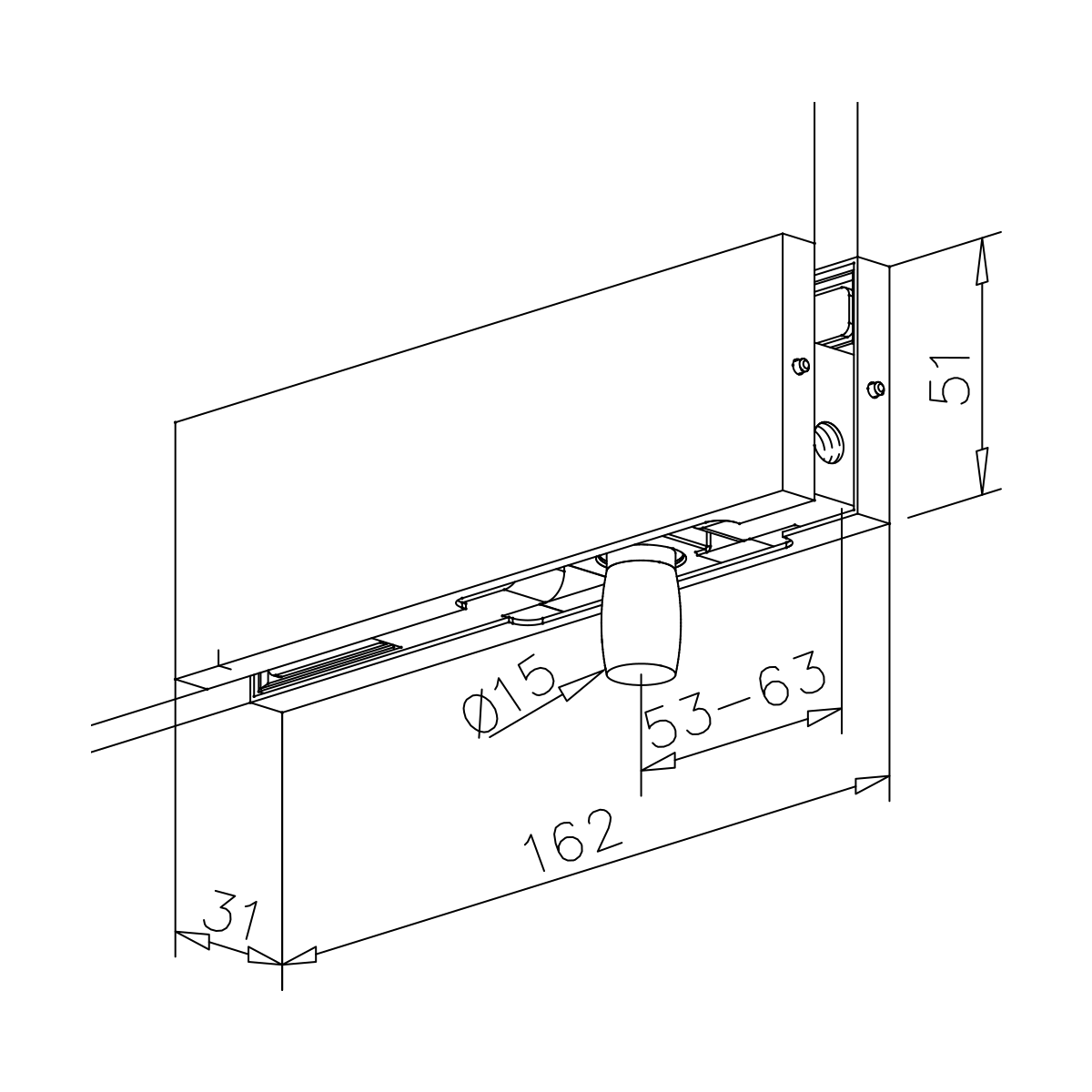 Product information "Tenon hinge Karen"
Our high quality pivot hinge KAREN for glass doors is the perfect choice to bring elegance and functionality to your rooms. Made of sturdy AISI 304 stainless steel (V2A), these hinges offer a durable solution for your swinging doors.
Diameter Ø Glass Hole: With a glass hole of 20 mm, these hinges are specifically designed for glass thicknesses of 10 to 12 mm. This ensures a secure and reliable fixing of your glass door.
Flush: These hinges are not flush, which means that they protrude stylishly from your door, making them an attractive design element.
Surface options:You can choose from stainless steel design or black design to match the hinge to your individual interior style.
Self-closing: These hinges are not self-closing, making them ideal for swinging doors that allow free movement in both directions.
Maximum door width and weight: With an impressive maximum door width of 1100mm and a maximum door weight of 100kg, these hinges provide the strength you need for large glass doors.
Opening direction:The hinges are available in both DIN left and DIN right to meet your door opening requirements.
These pivot hinges for glass doors are the perfect choice for modern design, sturdiness and flexibility. They allow you to create glass doors in a variety of rooms and add aesthetic value to your interior design. With high quality stainless steel and various finish options, they are the ideal solution for swinging doors in residential, commercial and office buildings.
Properties "Tenon hinge Karen"
| | |
| --- | --- |
| Adjustable: | no |
| Diameter Ø Glass hole: | 20 mm |
| Djustable zero position: | yes |
| Door type: | Swinging |
| Finish: | Stainless steel design |
| Flush mounted: | no |
| Glass cut outs: | yes |
| Glass thickness: | 10 - 12 mm |
| Hydraulic: | no |
| Material: | Stainless steel 304 (V2A) |
| Opening direction: | DIN left / DIN right |
| Self-closing: | no |
| max. door weight: | 100 kg |
| max. door width: | 1100 mm |